Decided to make a little Malibu thread since this
Car
will be completed way faster than the excursion. Needed and daily and it took priority over the truck I can't really drive at the moment.
Here are some before pics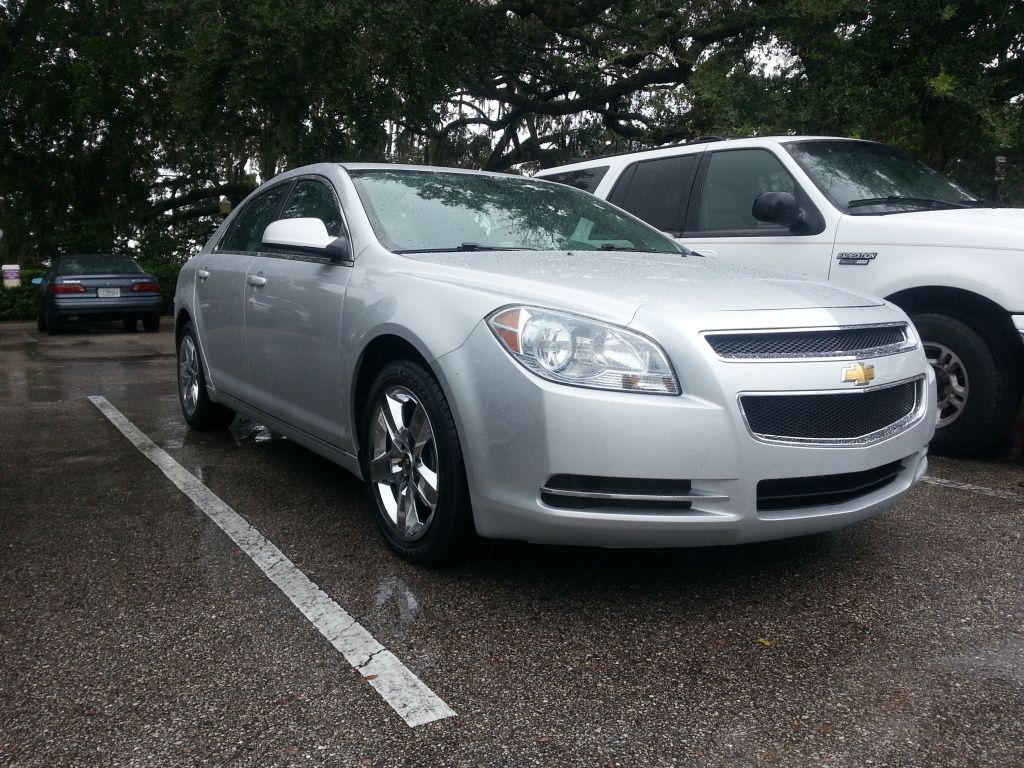 Going to keep this car silver as the stock paint job is a Silver Ice Metallic and it looks really clean vs my old **** grey my old Malibu had.
Got my 22s from Mark a couple days ago and just got them put on this morning. Love the look of the lip and matte black finish!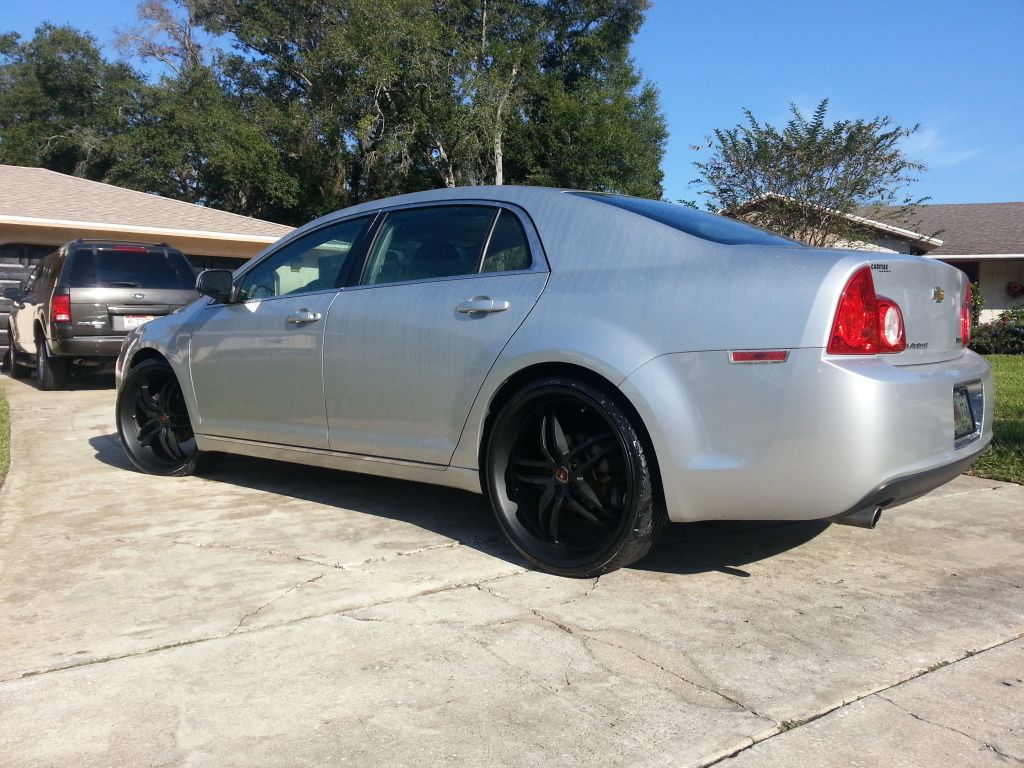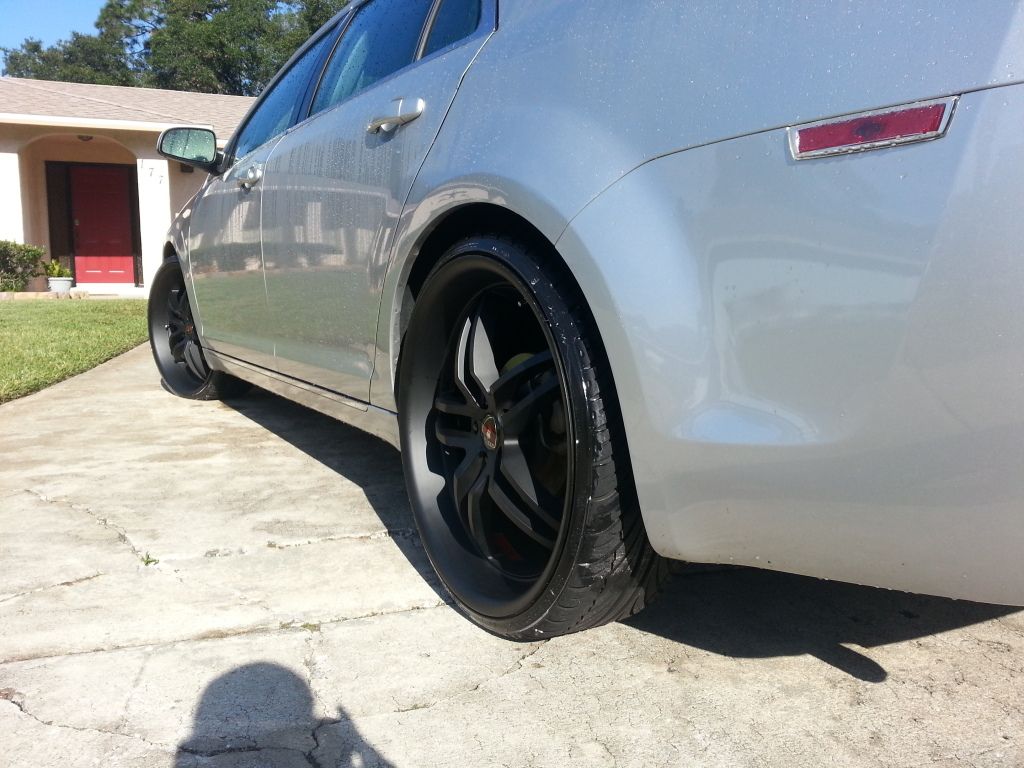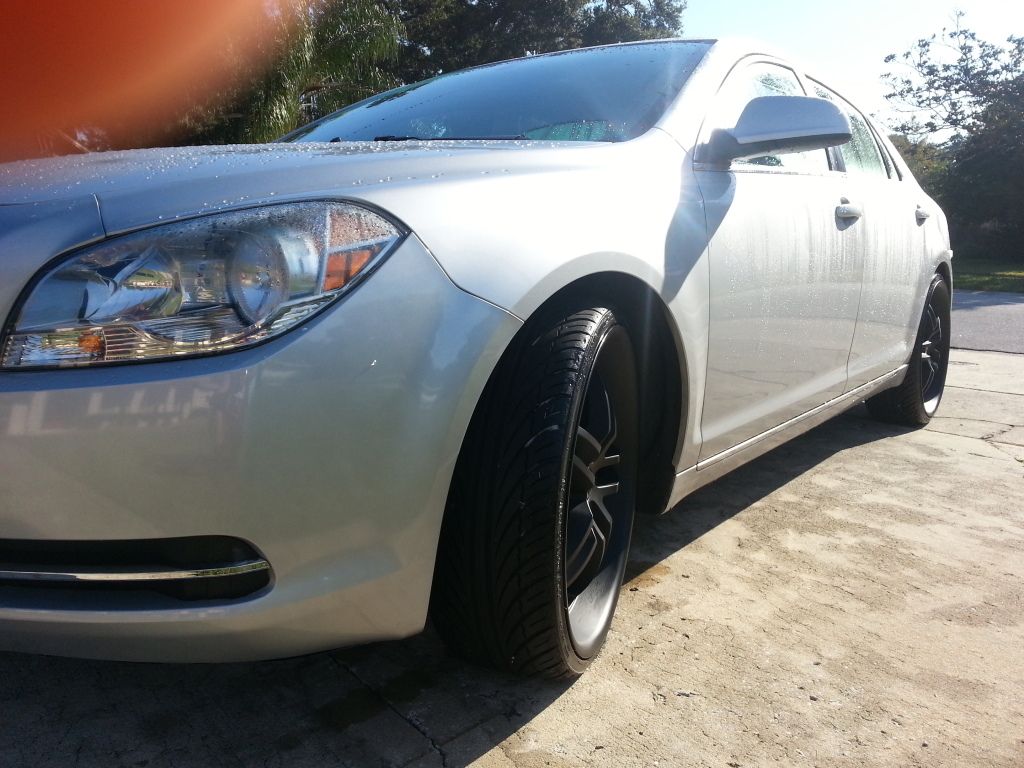 The car
audio
aspect of this bu this time around will be a lot more subtle and clean. I want it to be loud but not give up any of the quality. BHE should have some fun this time around!
Porduct List:
Headunit
-Pioneer AVH-P3400BH
Subwoofers
-2 SKAR Audio ZVX-15 D2's
Amps
-1 SKAR Audio SK-4500.1 at .5, 1 SKAR Audio SK-85.4
Mids/Highs
-4 PAX Neo 6.5s, 4 SKAR Neo 1" tweets
Power
-Stock Alt, 4 Runs of 2/0 Welding Wire, 3-4 big batts in back
Enclosure
-BHE 4th order blowthru