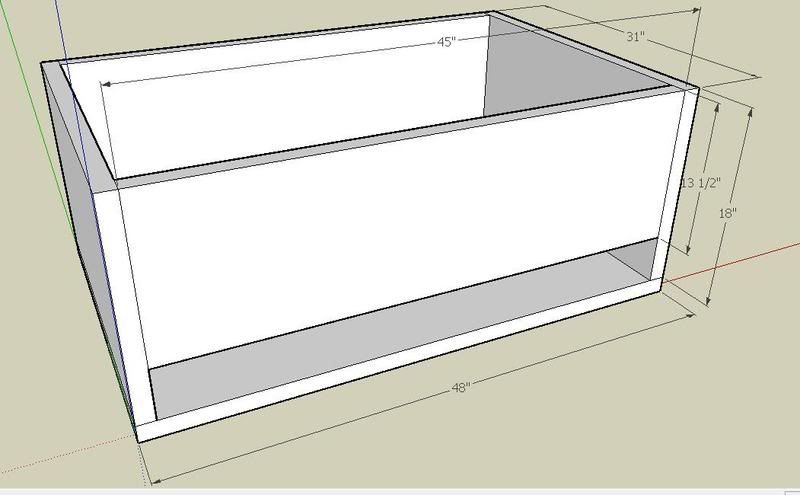 ~9cuft with room to spare after sub displacement.
~Tuned to 40Hz
203sqin of port area
Port is 23.5" long
Double 0.75" MDF all sides
Port cut is 45" long by 22" wide
Bottom is the same as the baffle, which is the top
Brace front to back, side to side, and top to port with allthread and resin the inside. May even want to round the back bottom corner with 4" PVC and fiberglass for optimal air flow.
If anyone sees and issues with the box (I know the port is rather wide for how tall it is) please feel free to critique.
You're looking at like 3 sheets of MDF for this one. I'll make a cut sheet if I can.